Research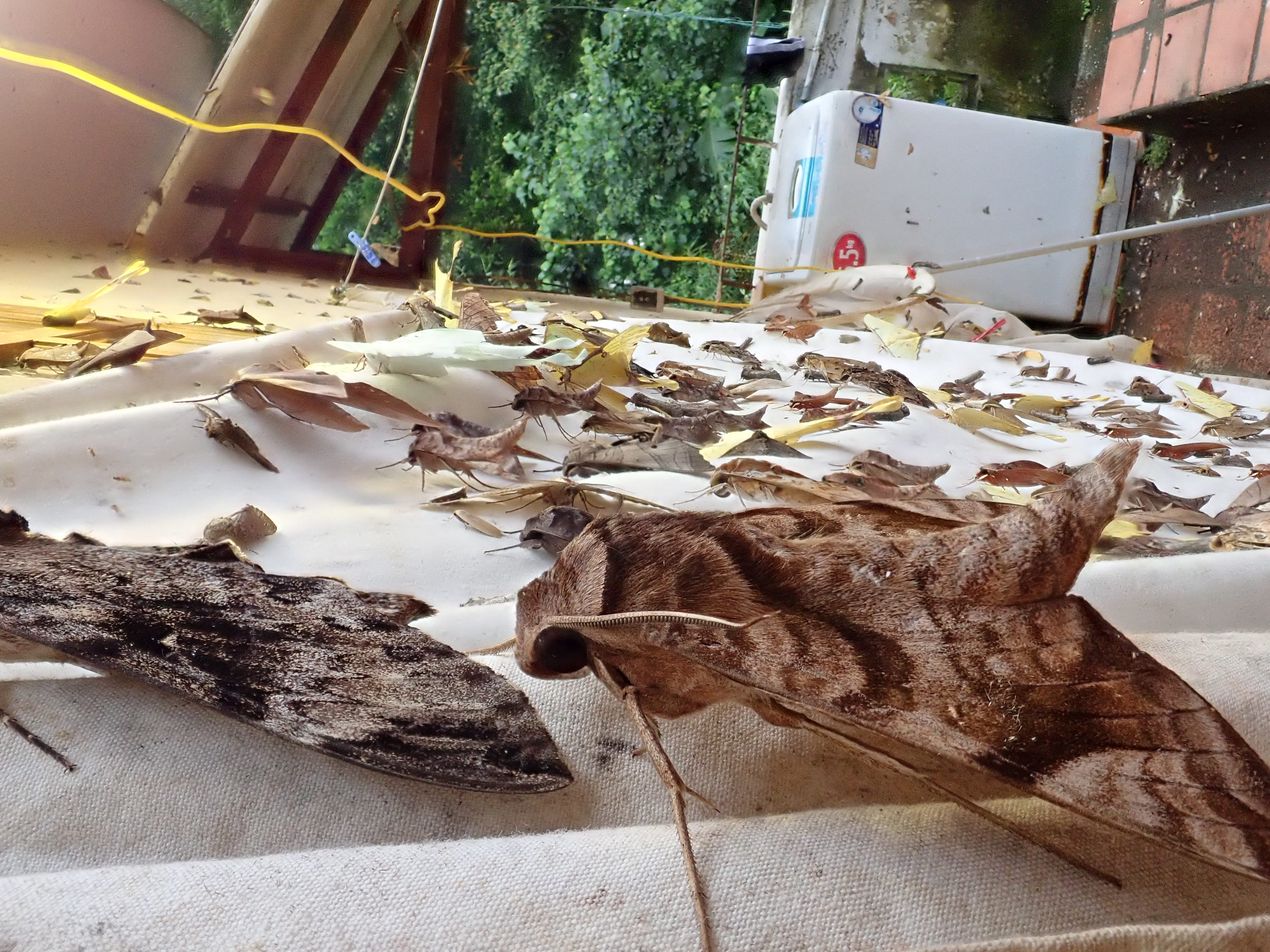 Research in our group focuses on many facets of insect systematics and evolution, which in the big picture aims to understand the dynamics and mechanisms by which biodiversity arises. Despite this broad context, many of our research questions operate on more microevolutionary scales—the wee tips of our great tree (*web) of life, and often the grey zones between them. To answer our questions, we use tools from integrative taxonomy, genomics (particularly phylogenomics and population genomics), and bioinformatics. Taxonomically, we focus on lepidopteran and dipteran systems, but dabble in groups from across the insects.



Species identification & delimitation
Many of our research projects revolve around a simple question: is it one species or two? While basic in scope, this question is often extremely difficult to answer, both methodologically and conceptually. Species identification and delimitation permeate the taxonomic, population genetic, and phylogenetic research conducted in the lab, as well as forays into how machine learning can be used to facilitate species delimitation.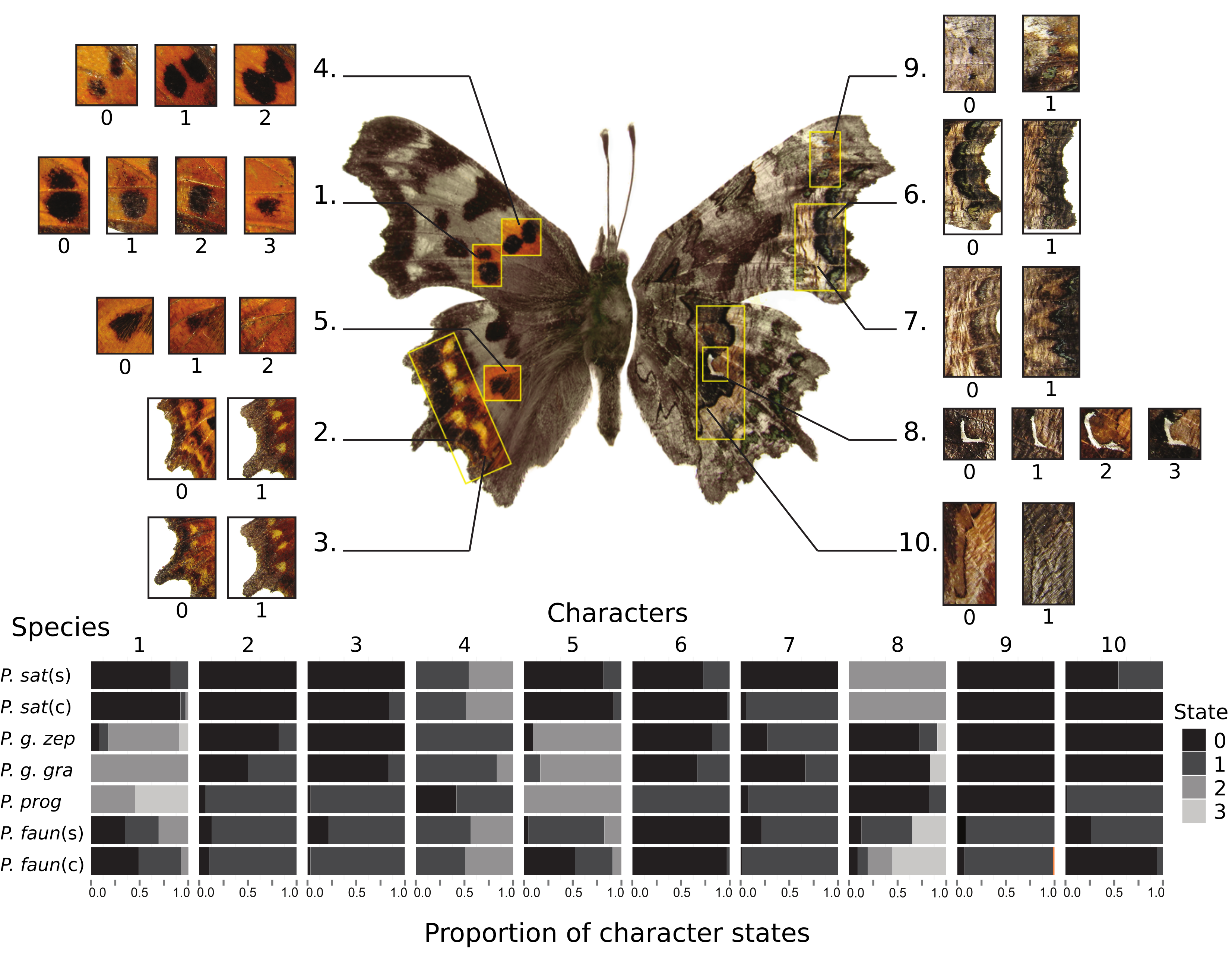 Speciation & hybridization
Hybrid interactions have long provided unique "natural laboratories" for studying speciation, as they highlight cases where reproductive isolation breaks down between diverged species. Genomics is providing new insight into the process of hybridization and speciation, and we have ongoing projects studying historical and contemporary hybridization, the genomic architecture of speciation, and phylogeography in various swallowtail butterfly species groups.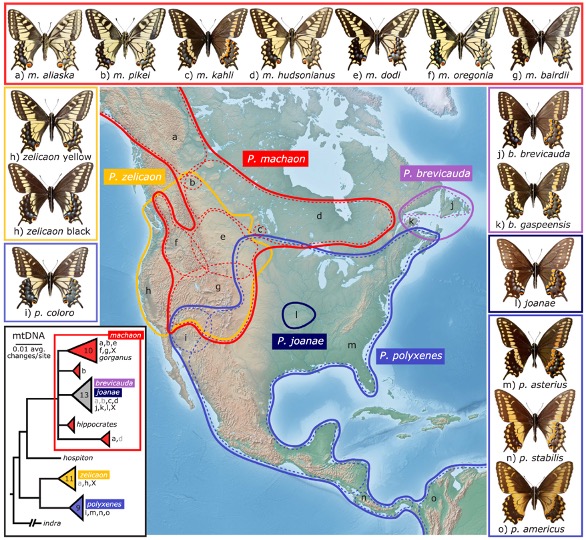 Systematics & phylogenomics
Phylogenetic inference provides a conceptual and analytical backbone for many of our research questions. This extends from directed systematic research questions to developing new methodologies for phylogenomic data generation and analysis, such as Highly Multiplexed Amplicon-based Phylogenomics.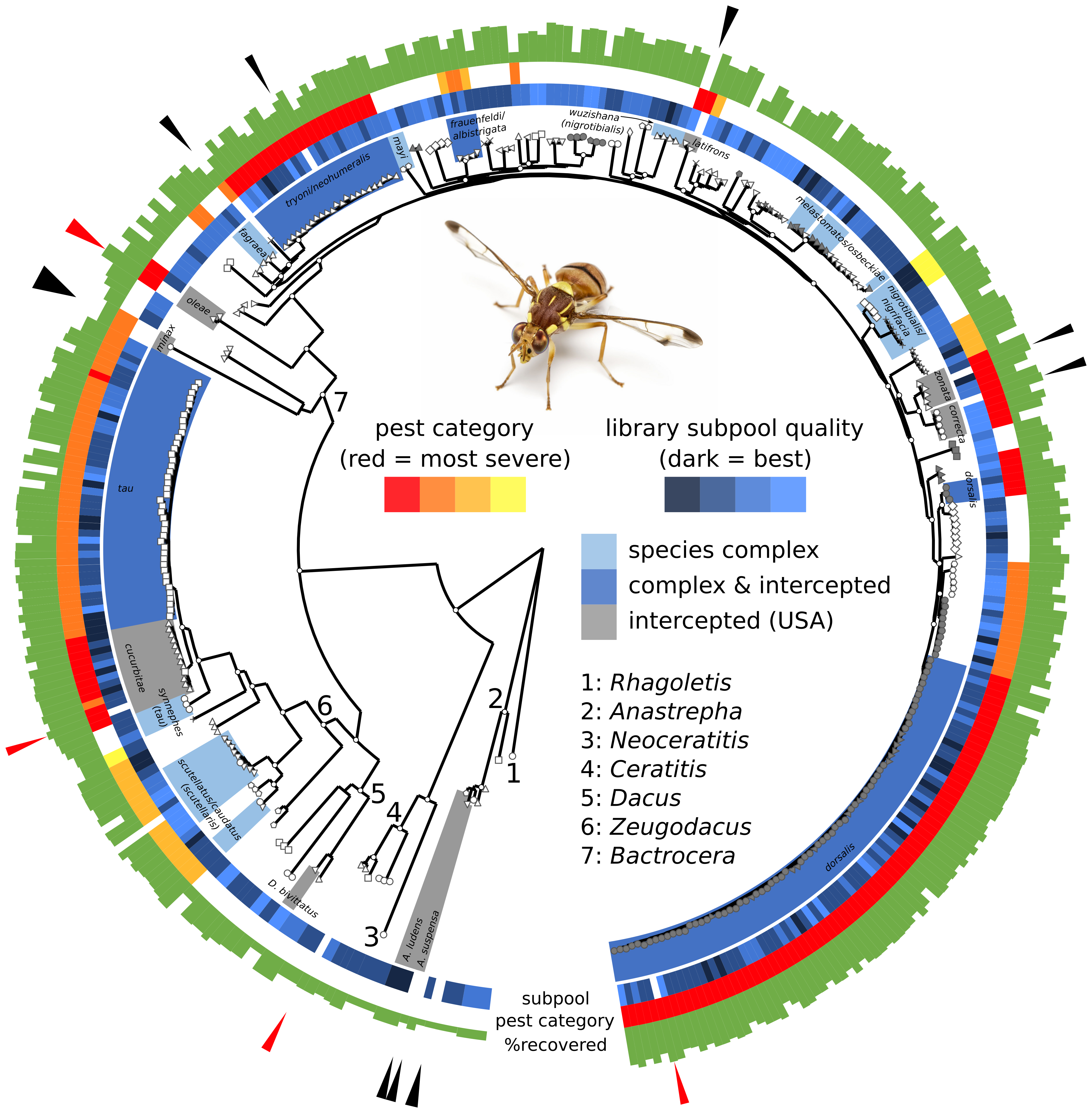 Conservation genetics
Given the sheer diversity of insect systems, the main conservation needs are often identifying and delimiting Evolutionarily Significant Units (ESUs) in the context of existing taxonomy and anthropogenic habitat destruction. We have several ongoing projects using population genomic and phylogenomic approaches to evaluate the evolutionary dynamics of threatened and federally-endangered butterflies and moths.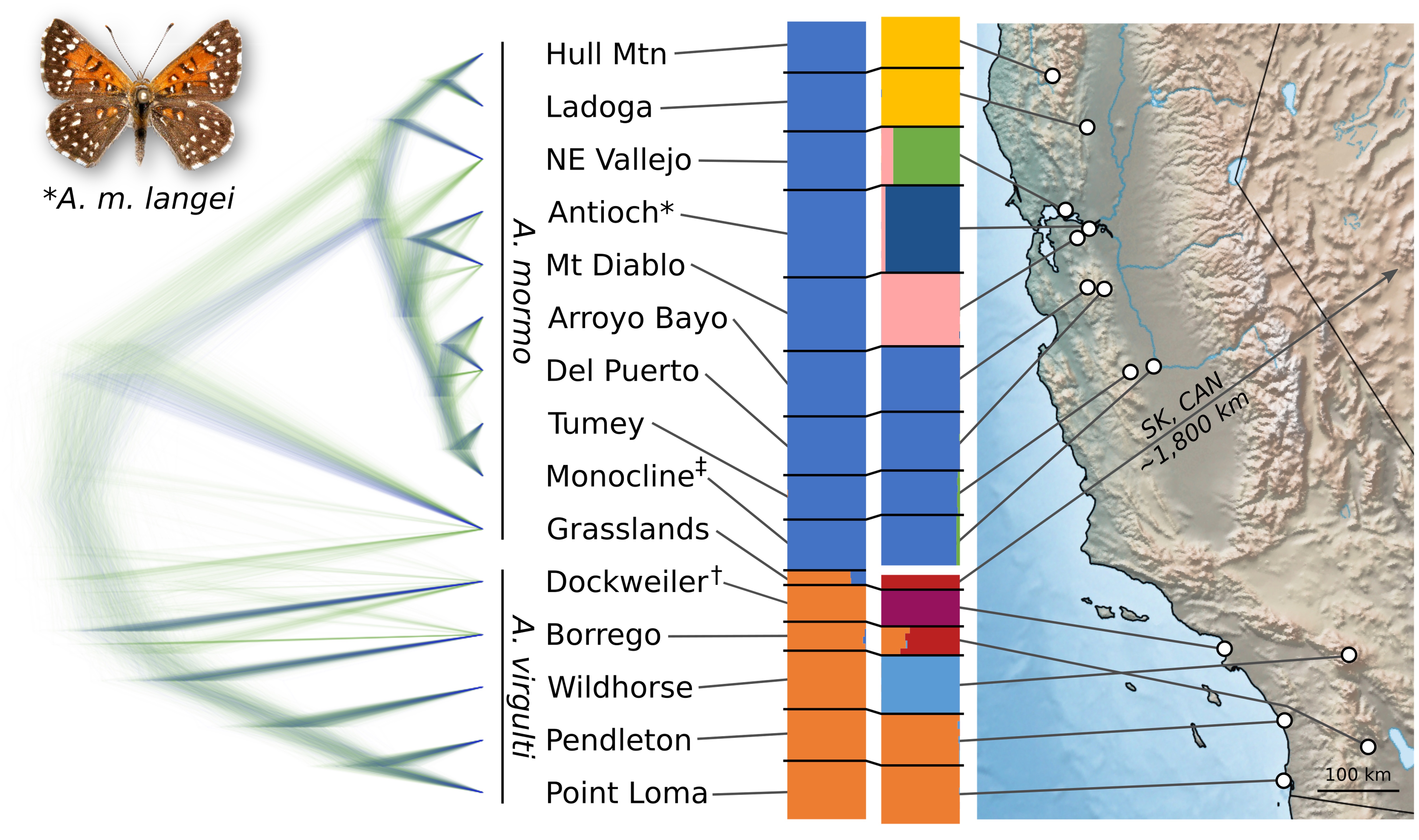 Applied molecular diagnostics
Recurrently invading pests present unique challenges for pest management, but also opportunities to utilize genomics to understand invasion dynamics and inform regulatory management through pathway analysis. We have ongoing projects to develop molecular diagnostic tools for use by regulatory agencies, including leveraging phylogenomic datasets for highly informative markers for species identification, using population genomics to develop pathway analysis tools for source determination of intercepted specimens, and developing bioinformatic tools to facilitate data analysis for these diagnostic tools.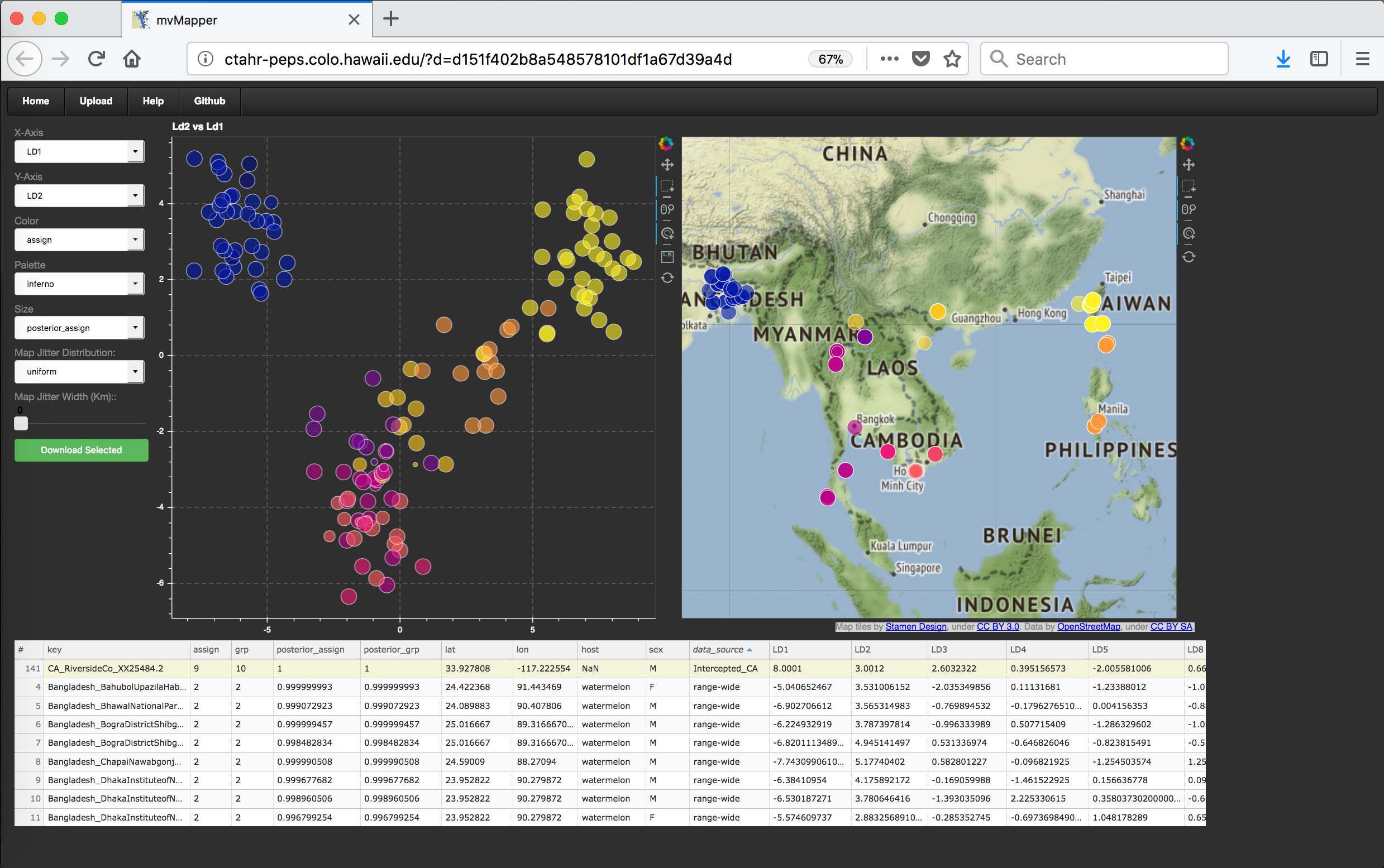 Organic poultry diet diversity
We also sequence DNA from chicken poop to understand the potential function of pastured poultry in organic agriculture.